Emerald Ash Borer Treatments in Kentucky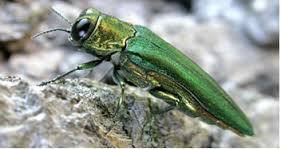 The Emerald Ash Borer (Agrilus planipennis, EAB) is a tiny green beetle that is native to Asia. This beetle came to North America in cargo ships, and was first discovered in the United States in Michigan in 2002. In the 16 years since the Emerald Ash Borer was first discovered, hundreds of millions of ash trees have been felled, and entire towns have lost an important species of tree.
As of 2019, Emerald Ash Borer ( EAB) populations in many locations in Central Kentucky are at high levels. If your ash tree still has a full canopy of leaves and looks healthy, it can likely be successfully protected against EAB damage. If your tree canopy has significant die-back, it will likely be a better candidate for removal and replacement. If you think you have an ash tree, please call today so that we can help you develop the best plan for your situation.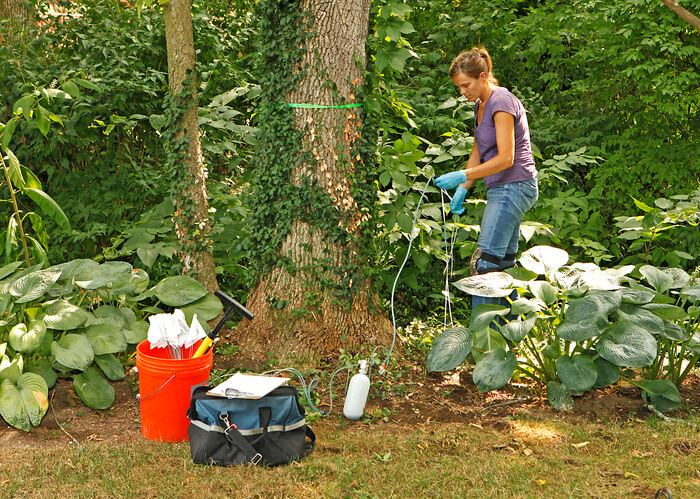 Emerald Ash borer Protection Treatments
The Arborists at DLTS have treatment methods to protect ash trees from Emerald Ash borer that are not available to homeowners and have been proven the most effective. These products are designed to treat and protect ash trees with diameters greater than 10 inches and need to be re-applied at 2-year intervals rather than annually. Smaller ash trees can be successfully treated in a non-invasive manner without a direct injection.
We provide treatments for
Residential Customers
Farms
Commercial / Industrial Locations
Annual Contracts for Prevention and Control
Call us today at 859-252-2529 to schedule an appointment with an arborist.