About Our Company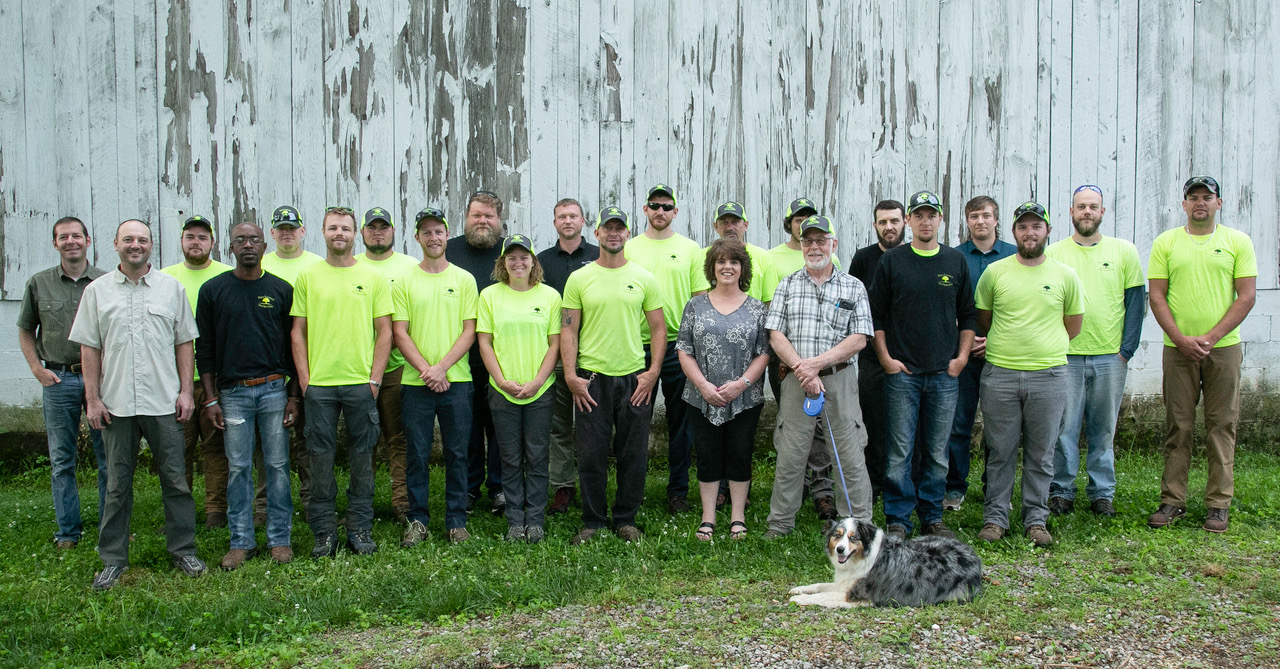 The strength of Dave Leonard Tree Specialists is found in our talented team of arborists. We are proud to have the most knowledgeable consultants in the industry to help guide your tree-related decisions, as well as the most talented and skilled crews in the industry to see your tree care projects to completion. We are proud to invest in our team so that we can provide the best tree care available.
Our Team
Ross Raterman, President
ISA Board Certified Master Arborist #KY-0648B
Certified Tree Care Safety Professional
ISA Tree Risk Assessment Qualified
Ross earned his ISA Certified Arborist designation at the age of 22 while a senior Horticulture student at the University of Kentucky. After graduating and working out of state for a handful of years, he moved back to Lexington, KY to work under Master Arborist Dave Leonard. In 2012, Dave and Ross found that, together, they were better able to serve client needs and became business partners. The rest is history. Ross takes pride in building a world-class Arboriculture firm right here in Central Kentucky. In 2017, Ross became one of the youngest Board Certified Master Arborists in ISA history. He is available for educational and speaking engagements. Outside of his time as an arborist, Ross enjoys fishing, spending time with friends, his wife Lindsay and his two little boys - Grant and Luke.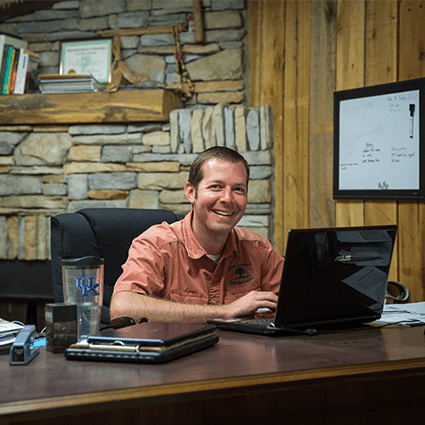 Dave Leonard
ISA Certified Arborist #KY-0147
Board Certified Master Arborist #KY-0147BT
ASCA Registered Consulting Arborist # 346
Certified Tree Risk Assessor 748
As one of the country's leading authorities in the arboriculture profession, Dave Leonard has been promoting tree health care in Lexington, Kentucky for 39 years. As an active member of the International Society of Arboriculture (ISA) for 34 years, Dave served on ISA's Board of Directors for 18 years. He has also served as both President and Executive Director of ISA's Kentucky Chapter and has been a member of its Board of Directors for 25 years. Dave was part of the team of 10 of the world's best arborists that composed the ISA Arborist Certification exam and the Board Certified Master Arborist exam. Dave earned a Forestry degree from the University of Kentucky in 1974. He became a registered member of the American Society of Consulting Arborists in 1993.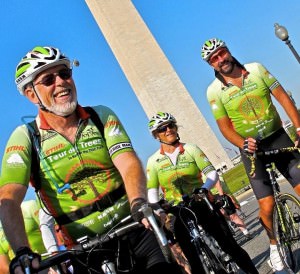 Nick Tomlin, Plant Health Care Manager
ISA Certified Arborist #KY-9859A
As Plant Health Care Manager, Nick meets with clients who have plants with insect and disease issues, or other tree health disorders, in order to properly diagnose the problem and prescribe treatment as needed. Nick dedicates time on a daily basis to clients who value their landscape and wish for us to provide proactive health care to their plants and landscapes. During the growing season, Nick schedules and directs our team of Plant Health Care technicians. Outside of work, Nick enjoys sand volleyball at Marikka's and the occasional beverage.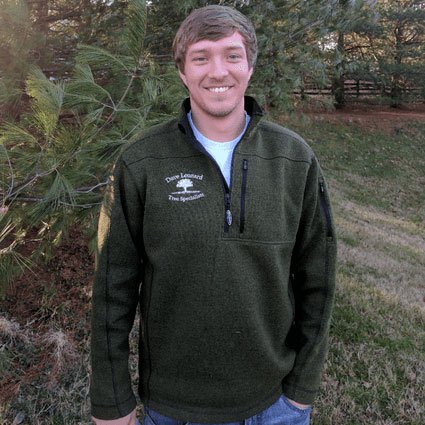 James Manley, Arborist Representative
ISA Certified Arborist # KYKY-0887A
James meets with DLTS clients on a daily basis and takes immense pride in providing effective tree care solutions. When he is not in a tree or speaking with clients about their trees, James can often be found on the water or in a deer stand. As an accomplished tree climber and an ISA Certified Arborist, he is a professional at providing thoughtful tree analysis and detailed quotes for tree work and plant health care services.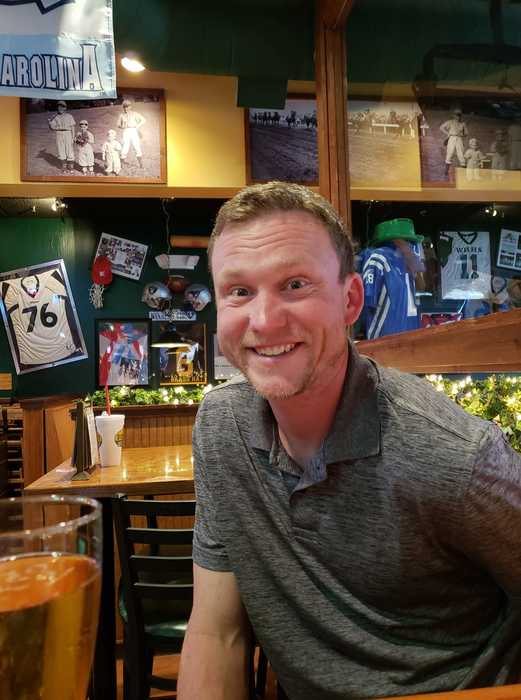 Tracie Bauman
Office Manager
Tracie joined the DLTS team in February 2015 as Office Manager. Before joining our team, she managed a local garden center where her love and knowledge for trees and plants intensified. She is definitely a people person and enjoys talking with our customers. When you call the office, there's a good chance Tracie will be your first point of contact! When she's not at work she loves cooking, shopping, and spending time with family and friends!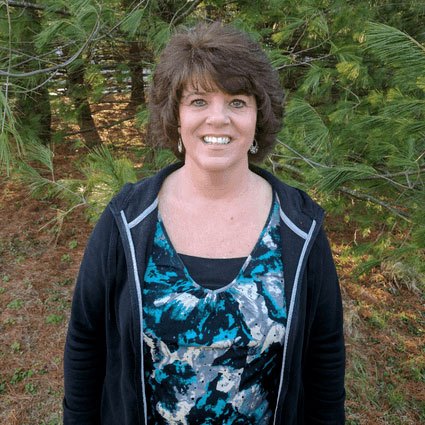 Community Initiatives
Throughout our 40+ year history in Central Kentucky, sustainability in the urban landscape has been a fundamental and guiding principle for Dave Leonard Tree Specialists. Before sustainability was a catch phrase, we have been spreading the word and putting it into practice in our everyday operations. To us, promoting sustainability in the urban landscape means that we raise awareness of the importance of trees in our communities. It also means that all work is completed using the most up-to-date and sound arboricultural and horticultural practices in order to ensure the healthiest landscapes, while minimizing chemical use and treating pests only as needed and in a targeted manner.
Dave is a member of the LFUCG Tree Board, the Urban Forestry Initiative (UFI), and a founding member of the The Arboretum, the State Botanical Garden of Kentucky. Our team has provided complimentary consulting and tree care services to schools and public parks throughout Central Kentucky. Our team members regularly volunteer their time for projects and events such as Reforest the Bluegrass, Arbor Day, and many others.
Join Our Team!
It takes a variety of talented individuals for our company to be successful! Dave Leonard Tree Specialists is always interested in hearing from people with a passion for tree care! Are you an experienced or aspiring tree care professional looking for a career with a growing company? Please contact us today!
Benefits of working with DLTS include:
Industry leading pay
Gear and equipment cost share
Arborist continuing education opportunities
Paid time off
Health and dental insurance
Retirement plan with 3% company match
Employee ownership program
Collaborative, upbeat working environment
Career positions with our company include but are not limited to the following. Please contact us for more details and to inquire about current openings.
Experienced Tree Climber
Tree Climber trainee
Certified Arborist Crew Leader
Groundman
CDL Driver / Equipment Operator
Plant Health Care technician
Arborist Technician (plants trees and performs soil and root improvement)